Historic Motel
in Oswego, New York
Leave your stress behind and immerse yourself in unparalleled relaxation and comfort at the Evergreen Motel in Oswego, New York.
We are a historic motel that was established over 80 years ago. We are just minutes away from beautiful Lake Ontario and the city of Oswego, NY. Located about 5 miles east of Oswego on State Route 104, we boast the best fishing in the state for Salmon, Brown Trout, Bass. We are on the Seaway Trail that leads you to Canada. The Oswego Speedway is also just minutes away and the SUNY college west of Oswego city. We are one of the older New York hotels.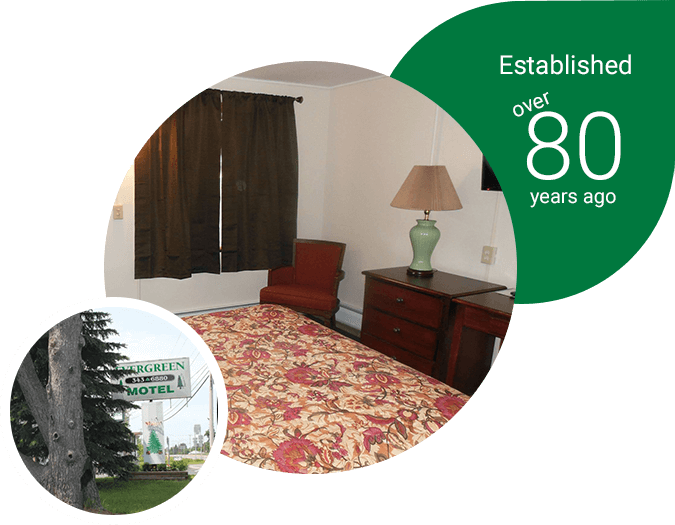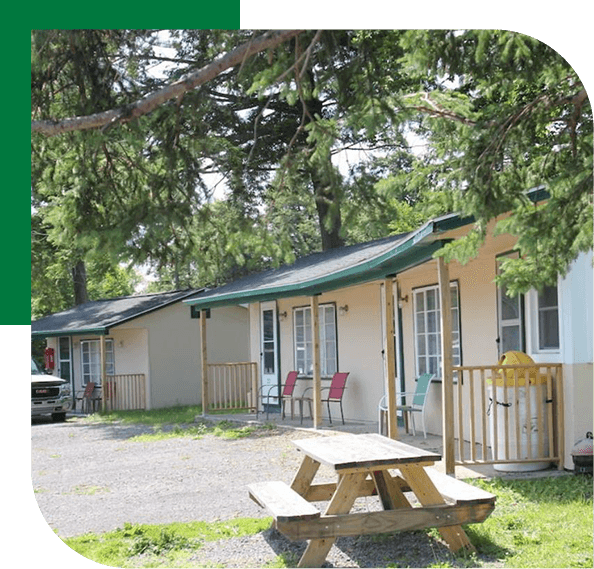 Independently owned and operated, the Evergreen Motel in Oswego offers travelers a comfortable, enjoyable, and restful stay. Newly remodeled rooms and countless amenities make the Evergreen Motel of Oswego one of New York's most desired travel destinations. Built-in the 1930's, the Evergreen Motel has a lot of History. Please sit back and enjoy the quiet setting and let our hospitality make you feel at home.
The shopping district in Oswego and many bars and restaurants are surrounded by vast amounts of historic buildings and glorious rolling waves from Lake Ontario. If you want to stay in and relax, the Evergreen Motel in Oswego is a quiet and peaceful place to get some rest.
Located on the Seaway Trail, the Evergreen Motel is a short drive to many area attractions, including the Oswego Speedway, one of Oswego's top attractions. Nestled on the shoreline, you will also find the Fitzpatrick Nuclear facility as well as Nine Mile Nuclear.